Brook: Lets Talk About Stuff
Sexual health campaigns to youth are probably one of the most complicated areas to deal with. However, we have a lot of experience having worked with numerous sexual health charities and brands including FPA, IPPF, Cool Condoms and Femidom.
We were also responsible for Brook's rebranding.
We heavily researched a variety of executions and approaches to youth. The 'Cock & Pussy' route scored highly, being seen as approachable, in tune with youth and influential.
The light-heated approach was liked over a doom and gloom approach – youth don't like negative messaging.
There were 10 segments the organisation wanted to highlight, each one required a carefully written and illustrated poster.
The posters have been greatly praised by both youth groups and those in the sexual health sector as "fresh and engaging".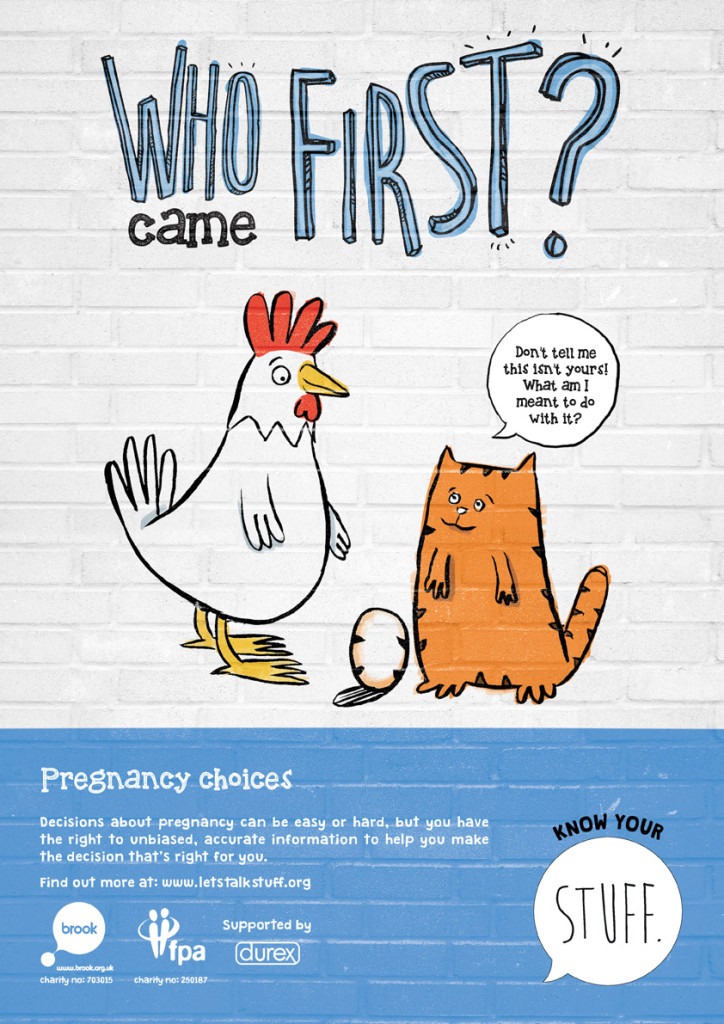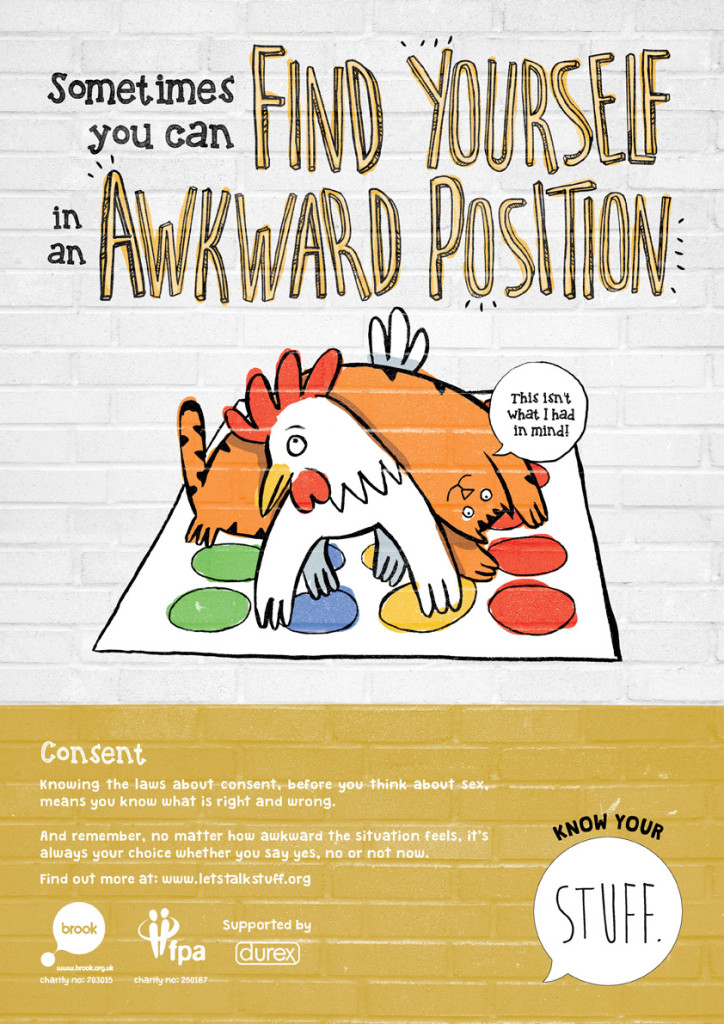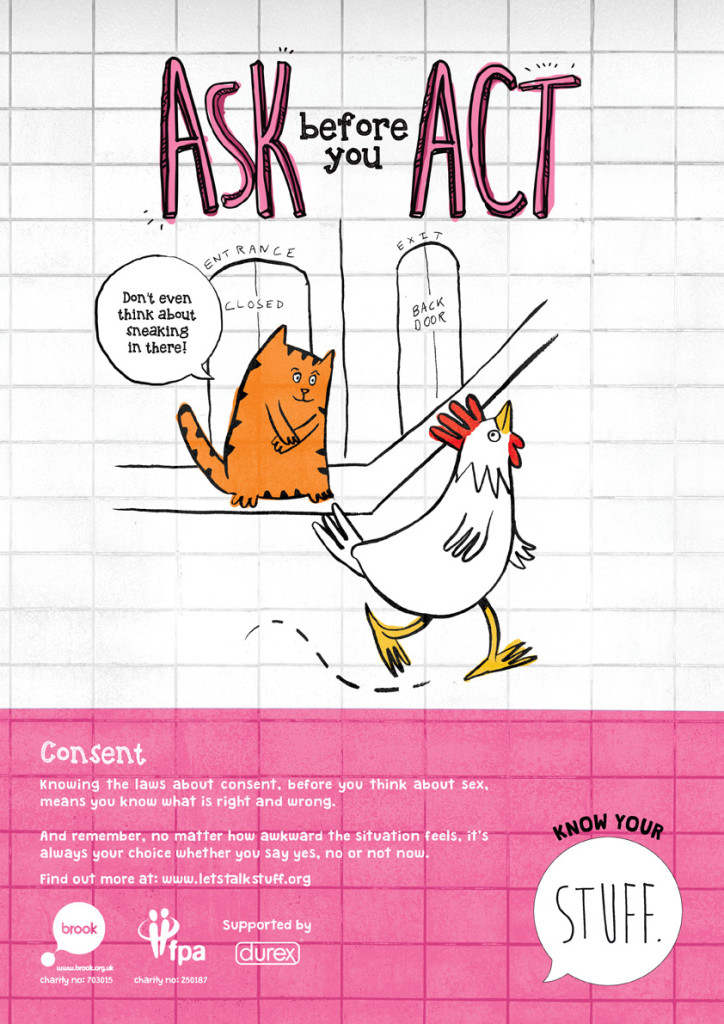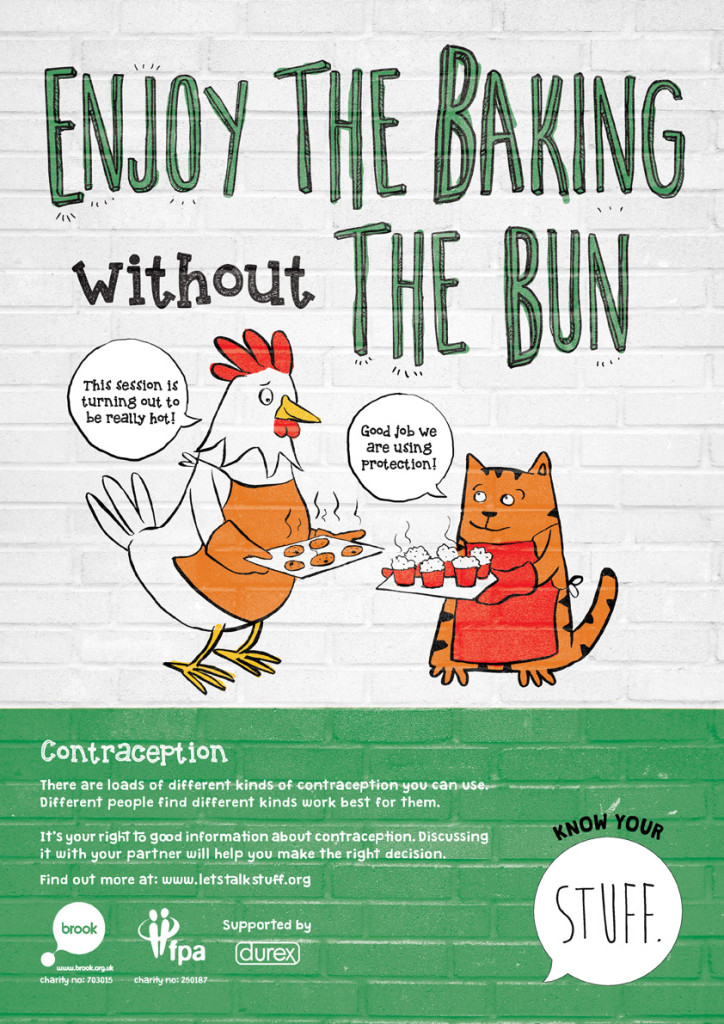 Creative Orchestra
209 Belgravia Workshops
159–163 Marlborough Rd
London N19 4NR
Contact
T:0207 272 2297
T:0207 272 3778
E:hello@creativeorchestra.com