Taking a dramatic approach to get parents to act.
St John's is the UK's biggest provider of first aid courses.
Research showed that young parents had intent but actually rarely actually did a course. Yet kids are more likely than most to need first aid. The objective of the campaign was to encourage parents to sign up for a first aid course before they needed it.
The campaign took a dramatic approach, using dolls to simulate child accidents, and ask the question, "would they know what to do?" Research showed real children would actually have a negative effect.
The campaign generated almost £5m in new courses.
The idea that once the albatross became extinct our kids wouldn't be able to see one, they could only imagine, became a powerful proposition. The campaign was very successful and created a dramatic increase in awareness and willing to donate, especially among under 35s.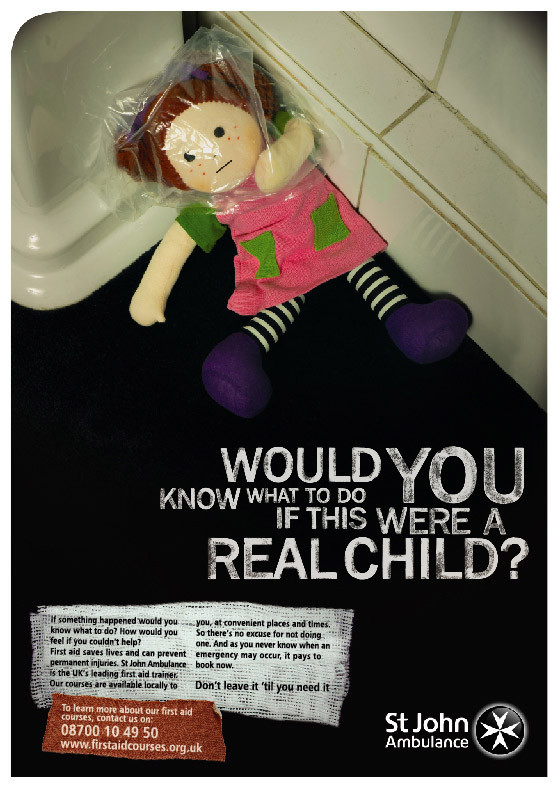 Creative Orchestra
209 Belgravia Workshops
159–163 Marlborough Rd
London N19 4NR
Contact
T:0207 272 2297
T:0207 272 3778
E:hello@creativeorchestra.com