WWF, working with technology partner Digital Spring, wanted to launch a SIM card into the lucrative pay-as-you-go telecoms market to generate funds for WWF conservation work.
Research showed the SIM market was very numbers led, so providing a great opportunity to develop a brand with personality and an emotionally engaging proposition.
Research showed animal photographs were less engaging than illustrations that took on personality (think Disney). We reframed our SIM package from cold numbers to cute and offered the consumer the ability to make a real difference, "Every conversation helps conservation".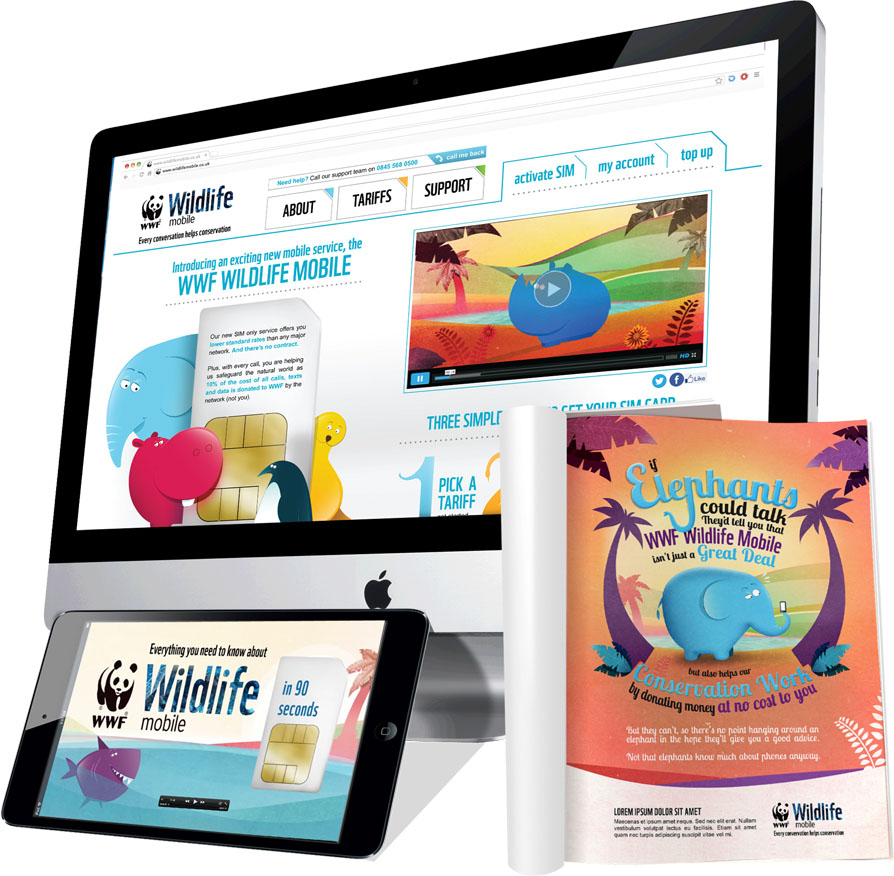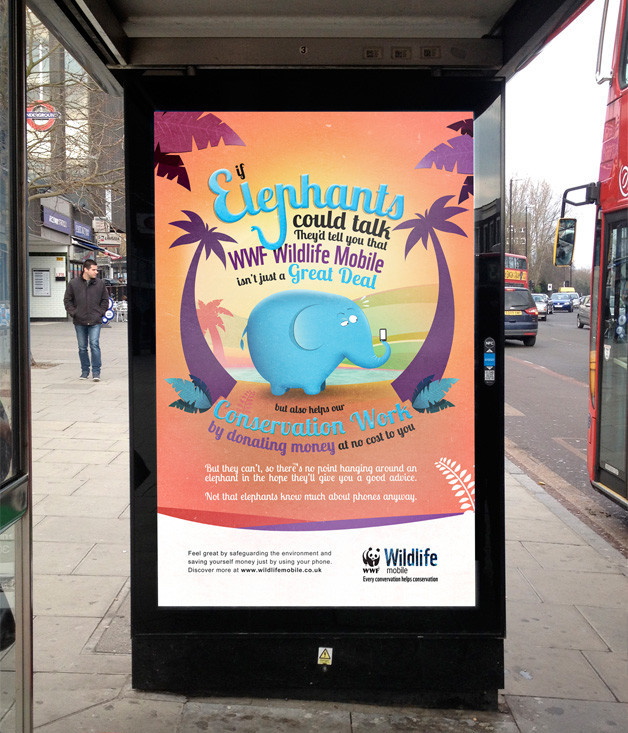 Creative Orchestra
209 Belgravia Workshops
159–163 Marlborough Rd
London N19 4NR
Contact
T:0207 272 2297
T:0207 272 3778
E:hello@creativeorchestra.com