Total Greek Yoghurt: Simple Delicious
The strategy for 2015 is to encourage consumers to use the yoghurt in simple alternative ways. Rather than complicated recipes we have adopted a Total + a few ingredients strategy. Total +3 items (peach + raspberries + honey) for example.
The new TV campaign (4 ads) featured 4 alternatives – breakfast, smoothie, pancakes and wrap – each highlighting a different use. Based in a modern stylish kitchen, we have created a family to put the brand back into the family shop. The TV ads use a unique combination of graphics, stop motion and live action to make the ads stand out.
The end line 'SIMPLE DELICIOUS' scored really highly in research, summing up what Total was all about – great taste, easy to use but additionally purity was mentioned.
Analysis of the campaign has not been finished but initial sales rose by over 30% across retail following the launch of the TV campaign. Awareness also rose and existing customers have started to explore the options promoted via the Total + campaign.
The TV campaign has also been extended into digital and social media.
The press campaign uses the chalkboard graphics and is used to convey key strategic messages through selected publications. The style has also been adapted to point of sale.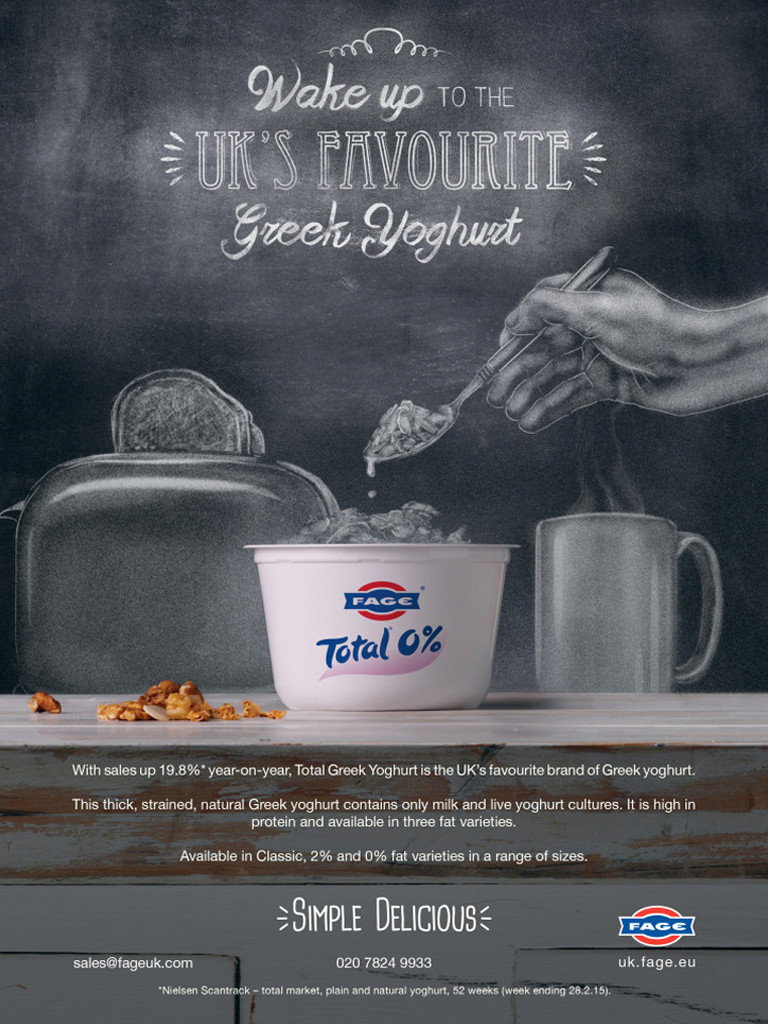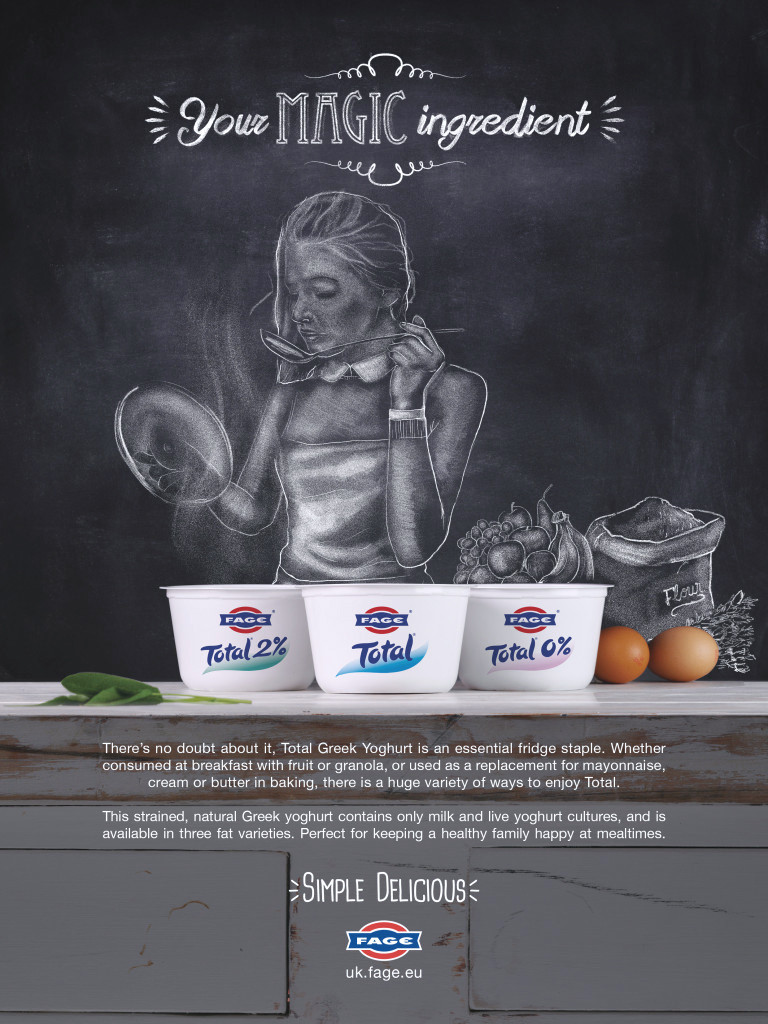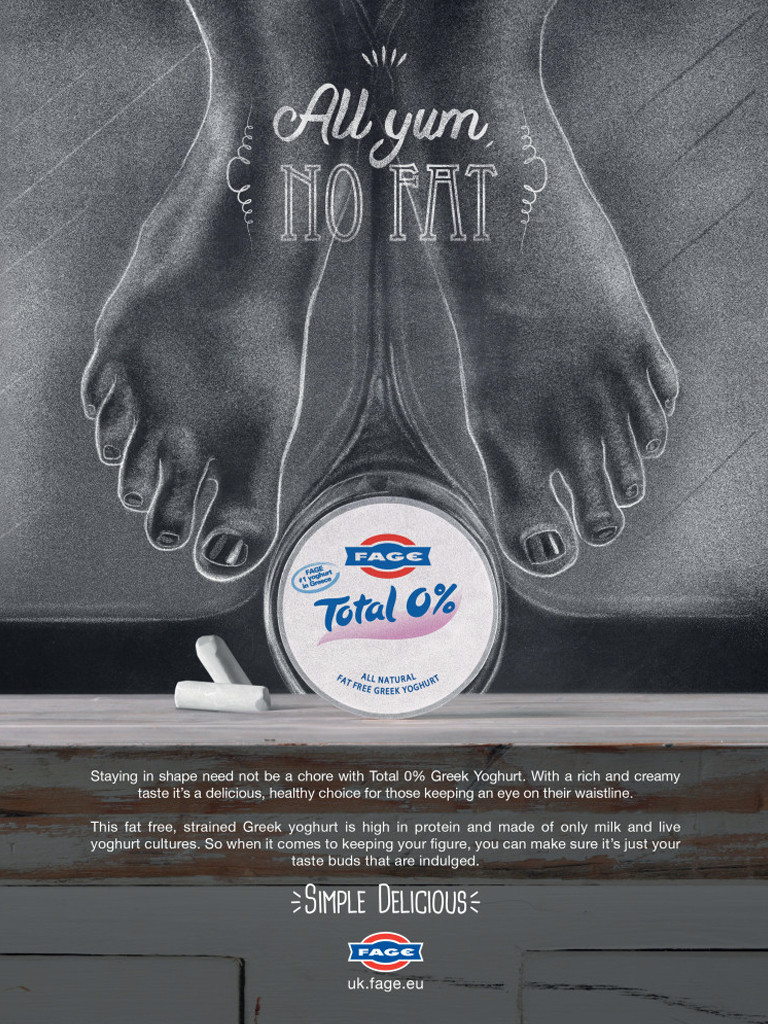 Creative Orchestra
209 Belgravia Workshops
159–163 Marlborough Rd
London N19 4NR
Contact
T:0207 272 2297
T:0207 272 3778
E:hello@creativeorchestra.com